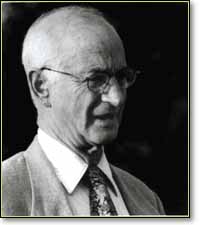 James Hillman died on Wednesday, October 27, 2011.  He was more than an interpreter of C. G. Jung's work, he was a pioneer and explorer who extended Jung's work in highly original, approachable ways.  His contributions were so extensive they could have filled the vessel of several lives.  He was educated at the Sorbonne in Paris and Trinity College in Dublin.  Following graduation from the C.G. Jung Institute, he served as Director of Studies for a decade and then became editor of Spring Publication.  But the
acorn
within James Hillman would burst forth and the oak took root in a larger, plebeian realm.  He became a bestselling author. Hillman was such a gifted writer that he was nominated for a Pulitzer Prize for
Re-visioning Psychology (1975).  The Soul's Code (1997)
established a firm foundation for archetypal psychology within the human potential movement.  If modern psychology overemphasized a scientific, rational, egoistic approach, then Hillman can be credited with revitalizing the
psyche
or soul.  Myth, metaphor, and poetry figured prominently in Hillman's works and therapy becames artistic creation.  For Hillman the dream was revelation, "…dreams tell us where we are, not what to do." Hillman's influence will reverberate for a very long time.  He invited us to
grow down
while we endeavor to
grow up.
It was given to James Hillman to bring us back to the ancient notion of the
daimon.
Across the world there are people who were touched by James Hillman who will mourn his death.  His courageous, sustained willingness to pursue his
daimons
provides us a precious example.  He struck out anew many times.   It seems fitting to offer a few lines from Tennyson's
Ulysses
as an homage. Though much is taken, much abides; and though We are not now that strength which in old days Moved earth and heaven; that which we are, we are; One equal temper of heroic hearts, Made weak by time and fate, but strong in will To strive, to seek, to find, and not to yield. When people like Steve Jobs, Princess Diana, or Mother Teresa pass, there is an enormous outpouring of emotion.  James Hillman's passing will evoke an outpouring of emotion and perhaps it will also provoke an enormous
inpouring
too.  One way we might pay our respects to James Hillman is to redouble our efforts to
grow down
as we honor the unique journey of awakening and individuation that belongs to each of us to reveal.  May his family and loved ones, his students, and his friends find comfort and inspiration in this time of loss. Len Cruz, MD, ME The New York Times article on James Hillman.  
http://www.nytimes.com/2011/10/28/health/james-hillman-therapist-in-mens-movement-dies-at-85.html?scp=1&sq=James%20Hillman&st=cse